Masterworks V: The Fauré Requiem
March 3, 2024 @ 2:00 pm
CST
Event Navigation
Sarah Shafer and Quad City native Nathaniel Sullivan join us in presenting beloved works by Johann Sebastian Bach and Gabriel Fauré. QCSO Principal Trumpet Matthew Baker joins Shafer for the Aria "Rejoice unto God in All Lands!," followed by Principal Cello Hannah Holman performing the iconic Prelude from the First Cello Suite. Feel the yearning of the famous "Air on a G-String" from Bach's Third Orchestral Suite before the Augustana Oratorio Society & Choral Artists join the ensemble and soloists for selections from the St. Matthew Passion. The first half closes with the virtuosic flourishes of Bach's Second Brandenburg Concerto. Experience the peaceful serenity of life after death in Fauré's soaring Requiem. Composed after the loss of his parents, Fauré balances profound sorrow and longing with light, hope, and the exultation of heaven.
Currently available with a 2023-24 Subscription only. Single Tickets go on sale May 16, 2023, at 9:00 am.
Save 10-25% with a Pick-3 or Full Masterworks Subscription!
Additional Event Information
View Saturday, March 2 @ 7:30 PM Performance
PROGRAM
JOHANN SEBASTIAN BACH Brandenburg Concerto No.3, BWV 1048, G major [10']
JOHANN SEBASTIAN BACH Prelude from the First Cello Suite [3']
JOHANN SEBASTIAN BACH Suite (Overture) No.3, BWV 1068, II. Air [5']
JOHANN SEBASTIAN BACH St. Matthew Passion [16']
No. 48 Recit: Er hat uns allen wohlgetan
No. 49 Aria: Aus Liebe will mein Heiland sterben
No. 54 Chorale: O Haupt voll Blut und Wunden
No. 65 Aria: Mache dich, mein Herze, rein
JOHANN SEBASTIAN BACH TBA, Prelude and Fugue from The Well-Tempered Clavier
JOHANN SEBASTIAN BACH B minor Mass, No. 27 Dona nobis pacem [3′]
GABRIEL FAURÉ Requiem, op.48 [36']
TICKETS
Start at $12 for Adults & $7 for Students/Children
SEAT MAP

FEATURING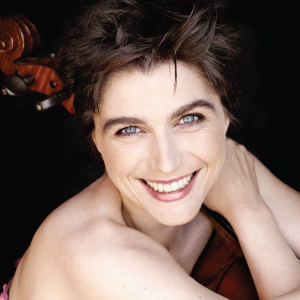 Mark Russell Smith,
conductor

Sarah Shafer,
soprano
Matt Baker,
trumpet
Hannah Holman,
cello
Nathaniel Sullivan,
baritone
Augustana Oratorio Society & Choral Artists, Jon Hurty,
director
Enrich Your Experience
INSIDE THE MUSIC
Join QCSO Music Director Mark Russell Smith in an exploration of the Masterworks programs on the Thursday evening preceding each Masterworks Concert. Free admission. Cash bar available. Doors open at 5:00 pm and the program starts approx 20 minutes later.
sponsored by The Hotel Blackhawk
CONCERT CONVERSATIONS
One hour prior to each Masterworks performance, concert-goers are invited to attend informational pre-concert conversations to hear about the works on the program. A video is also available on all QCSO social media platforms.
sponsored by Chris Connolly, Wells Fargo Advisors
AFTERGLOW
Mingle with Maestro Mark Russell Smith, guest artists, and members of the QCSO in the lobby of the Hotel Blackhawk immediately following the Saturday Masterworks Performances. Free admission. Cash bar available.
hosted by The Hotel Blackhawk