To say that human beings have an affinity for drama is an understatement. The human experience is layered in drama, and QCSO will hone in on the individual experiences during each of this season's Masterworks performances, beginning first with the power of a Statement on Oct. 5 and 6.
A Colorful, Tasteful Opener
Composers are often remembered solely by their most influential statements: the music they've made. Masterworks I features a wide variety of bold statements, the first of which is Alberto Ginastera's Estancia.
Premiering in 1943, the piece in its entirety consists of four movements that help the listener imagine the Argentinian landscape from which Ginastera hailed. QCSO will specifically perform the final movement, Malambo, undeniably Ginastera's most popular work.
"It's a big, colorful, flashy opener," said QCSO Music Director and Conductor Mark Russell Smith. "We chose this piece because we wanted high energy to open the season."
QCSO Executive Director Brian Baxter agrees. "The first piece is vibrant, easy to dance to, and exciting," he said.
A Towering, Legendary Statement
The second piece of Masterworks I is a QCSO-commissioned world premier called Autumn Rivulets by Indiana-based living composer David Dzubay. The piece is inspired by the work of American poet Walt Whitman whose 200th birthday is this year.
"It's really important for us that we commission new work," Smith said. "We asked Dzubay to choose a text from Walt Whitman to inspire this piece for soprano and orchestra. We felt it was necessary to honor Whitman and all that he meant for American poetry and writing."
Autumn Rivulets will feature not only the orchestra but also soprano vocalist Katherine Jolly.
"We're excited to bring Walt Whitman's very unique sound world into this full concert experience," Baxter said. 
The Unacknowledged and Overlooked Statements
Up next is Erich Korngold's Cello Concerto. Korngold is regarded as one of the most influential composers in Hollywood history, having written the aforementioned piece for the 1946 film, Deception. It was first performed by cellist Eleanor Aller Slatkin, a founding member of the Hollywood String Quartet.
QCSO Principal Cellist Hannah Holman stumbled upon Aller Slatkin and her work in the most unexpected way.
In 2012, Holman joined the New York City Ballet. The Ballet's principal cellist is a man named Frederick Zlotkin, who just so happened to be Eleanor's son.
"When I first joined the ballet, Frederick was telling me all about his mom," Holman recalled. "I had never heard of her! Turns out she played the solo cello part in this movie, and she sounds absolutely amazing. And, of course, her name is not even mentioned in the credits."
Holman has a passion for recognizing underscored female artists. In fact, she helps to produce and stars in a YouTube series highlighting influential female cellists. The second episode covers Eleanor Aller Slatkin and her successful career.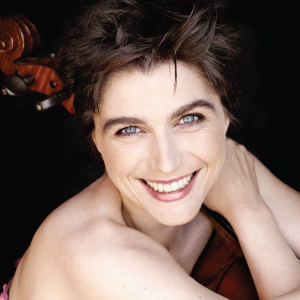 As for the piece itself, Holman describes it as, "Very dramatic and beautiful. The movie it's based on follows a love triangle between a composer, a pianist, and a cellist. You can kind of hear that drama and passion in the music."
Following Korngold is Jennifer Higdon's Soliloquy for Cello, which first premiered in 1989. Higdon is exceedingly influential as a contemporary and living composer, having won a Pulitzer Prize and two Grammy Awards.
Higdon's piece is described as thoughtful and plaintive.
"It's all strings and cello. It has a totally different quality to it," said Holman, who will solo the work. "It's not a wham-bam big piece. It's very introspective."
Aside from being a living composer, Higdon is also the sole female composer represented in Masterworks I, a fact Holman finds to be very exciting.
"Female composers are often overlooked or underrepresented," Holman said. "I'm excited that QCSO has chosen to recognize Higdon and her immense talent."
A Statement 20 Years in the Making
The final piece of Masterworks I is equally bold and exultant: Johannes Brahms' Symphony No. 1. Premiering in 1876, the piece consists of four movements and typically lasts anywhere from 45 to 60 minutes.
"Brahms' first symphony is momentous," Baxter said. "He took 20 years to write this piece—to make this statement. He was so overly concerned about how it would be perceived and how he could follow in the footsteps of someone like Beethoven."
Smith believes Brahms' diligence and perfectionism paid off. "Brahms' Symphony No. 1 is one of the greatest symphonies ever," he said. "It's a real breakthrough for Brahms; a great, kind of romantic warhorse in the best sense. It's a piece everyone knows and loves."
A Season of Human Emotion
 Masterworks I promises to kick off QCSO's season with a full, unfiltered scale of human emotion. Drifting from pensive to triumphant, the program serves as a perfect opening with a focus on the drama within the human experience.
"The whole season is a big year for us," Baxter said. "We have big pieces for every concert, and this one is no exception."
EVENT DETAILS
Masterworks I: Statement
October 5, 2019 | 8:00 p.m.
Adler Theatre
136 E 3rd St | Davenport, IA
October 6, 2019 | 2:00 p.m.
Centennial Hall
3703 7th Ave | Rock Island, IL
Purchase Tickets | $18 – $65 Adults each | $10 – $33 Students each