Up Close with WVIK, Nordic Dreams
Event Navigation
Allow QCSO concertmaster Naha Greenholtz, QCSO principal cellist, Hannah Holman, and pianist Juliana Han to transport you away with an intimate evening of Nordic music featuring works by Dietrich Buxtehude, Kaija Saariaho, Arvo Pärt, Jean Sibelius, Esa-Pekka Salonen, Edward Greig & Ander Hillborg.
In-Person & Live Stream + Digital Access Tickets Available
Additional Event Information
PROGRAM
DIETERICH BUXTEHUDE Trio Sonata Op. 2, No. 6 in E Major
KAIJA SAARIAHO Dreaming Chaconne
ARVO PÄRT Mozart-Adagio for Piano trio
ESA-PEKKA SALONEN Iscrizione
JEAN SIBELIUS Impromptus Op. 5, No. 5
EDVARD GRIEG Peer Gynt Suite 1, Anitra's Dance
EDVARD GRIEG Sonata for Cello and Piano, Op. 36
HEALTH & SAFETY PRECAUTIONS
Read the full list of health & safety precautions
Face Mask Requirements
If community transmission is substantial or high in both or either Scott and Rock Island counties according to the CDC COVID Data Tracker, Facial coverings will be universally required for all indoor QCSO concerts.
If transmission rates are moderate or low in both Scott and Rock Island counties according to the CDC COVID Data Tracker, masks will be optional for vaccinated individuals and strongly recommended for unvaccinated individuals.
Facial coverings must be worn properly, covering the nose and mouth. Patrons arriving without appropriate face coverings will be provided with a disposable face mask.  
Socially Distanced Seats Available
All QCSO concert venues are approved for full seating capacity, but patrons may request a socially distanced seat. These seating requests can be made by calling the QCSO Box Office at 563.322.7276 or emailing info@qcso.org.  Requests must be made by 4:30 pm on the Thursday preceding the event. Availability is limited.
TICKETS
$25 Adults each | $10 Students each
$25 Household Live Stream + Digital Access
ABOUT LIVE STREAM + DIGITAL ACCESS
Households are only required to purchase one Live Stream + Digital Access ticket.
The digital concert will be a live stream on March 17, 2022, at 7:30 PM, and will be available for viewing for 30 days following the live stream. Please allow 12 hours for video processing after the conclusion of the live-streamed event before attempting to access the recording Digital Concert.
Enrich Your Experience
CONCERT CONVERSATIONS
One hour prior to each Masterworks performance, join host Kai Swanson for an informational pre-concert conversation with the performances about the works on the program.
sponsored by Chris Connolly, Wells Fargo Advisors & The Augustana College Scandinavian Studies Program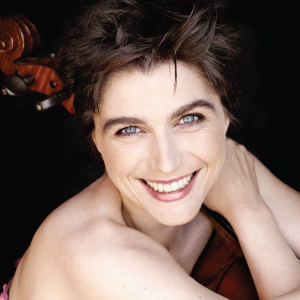 FEATURING
Naha Greenholtz, violin
Hannah Holman, cello
Juliana Han, piano
CONCERT SUPPORTED BY
The Augustana College Scandinavian Studies Program through a grant from the Marianne and Marcus Wallenberg Foundation