Masterworks II: Fit for a King
November 5, 2022 @ 7:30 pm
CDT
Event Navigation
This concert rich with royalty begins with Duke Ellington's jazz and gospel-influenced Three Black Kings. QCSO principal cellist Hannah Holman will captivate with the rich and haunting cello soliloquies of Ernest Bloch's Schelomo, the final work of his Jewish Cycle. The King of Rock and Roll's signature sound is alive and well in Michael Daugherty's Dead Elvis featuring QCSO principal bassoonist Benjamin Coelho. We toast to friendship with Johann Strauss, Jr.'s stately Emperor Waltz, before ending the program with William Walton's intense and cinematic Henry V Suite.
Save 25% with a Full or 15% with a Pick-3 Subscription!
Additional Event Information
View Sunday, Nov 6th @ 2:00 PM Performance
Program Book PDF | Program Notes PDF | Student Program Book PDF
PROGRAM
DUKE ELLINGTON The Three Black Kings
ERNEST BLOCH Schelomo: Hebraic Rhapsody
MICHAEL DAUGHERTY Dead Elvis
JOHANN STRAUSS, JR. Emperor Waltz, Op. 437
WILLIAM WALTON Henry V: Suite
TICKETS
$18 – $65 Adults each | $10 – $33 Students each
 SEAT MAPS

Adler Theatre, Main Floor | Adler Theatre, Balcony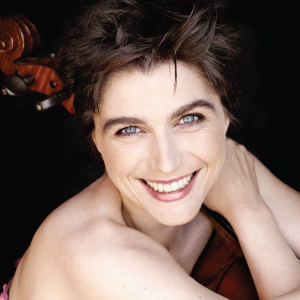 FEATURING

Hannah Holman,
cello

Benjamin Coelho,
bassoon
PRESENTED AS PART OF

Enrich Your Experience
INSIDE THE MUSIC
Join QCSO Music Director Mark Russell Smith in an exploration of the Masterworks programs on the Thursday evening preceding each Masterworks Concert. Free admission. Cash bar available. Doors open at 5:00 pm and the program starts approx 20 minutes later.
sponsored by The Hotel Blackhawk
CONCERT CONVERSATIONS
One hour prior to each Masterworks performance, concert-goers are invited to attend informational pre-concert conversations to hear about the works on the program. A video is also available on all QCSO social media platforms.
sponsored by Chris Connolly, Wells Fargo Advisors
AFTERGLOW
Mingle with Maestro Mark Russell Smith, guest artists, and members of the QCSO immediately following the Saturday Masterworks Performances. Free admission. Cash bar available. The venue changes each concert.